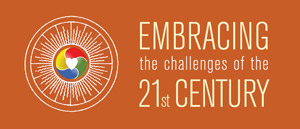 "Love and compassion are necessities, not luxuries. Without them, humanity cannot survive."
― Dalai Lama XIV
FAQs
What if my name isn't on the ticket?
The name on the ticket does not have to match the name of the person presenting the ticket. The name on the ticket is the name of the individual who purchased the ticket. All ticket holders must present a valid photo I.D. in order to pass through the security checkpoint.
What is the recommended time to arrive at the O'Neill Center?
Please plan on arriving early enough to clear security to be seated and ready to start. This will require you to be at the door two hours prior to the program start time.
Will translation into non-English languages be provided?
No, WCSU will not provide translation.
Can I bring my baby stroller into the arena?
No, strollers are not allowed.
Will there be handicapped parking?
Guests with valid, state-issued handicapped parking hang tags will be able to park in a designated parking lot adjacent to the O'Neill Center on the Westside campus. If you do not have a valid, state-issued hang tag, please do not attempt to park in this lot. It will be staffed by police and you will be turned away.
What should I do if I require a wheelchair?
There is seating on the arena floor that is easily accessible to individuals in wheelchairs or motorized scooters. Guests who will require seating in this area must indicate to us at the time they submit a request to purchase tickets that they will require accommodations. Please note that attendants of people in wheelchairs must have their own tickets.
Will there be accommodations for hearing- and vision-impaired guests?
The arena will contain two jumbo-tron screens to enable guests with low vision to see His Holiness the 14th Dalai Lama from their seats. Closed-captioning will appear on the jumbo-tron screens for our hearing-impaired guests.
Do volunteers need to buy tickets?
Volunteers will not need a ticket for admission to the talks on the day(s) they work only. However, they will be asked to stand in a designated area at the back of the arena during the talks. The number of volunteers needed and jobs they will do has not yet been defined, and many people have already volunteered to help. Since we cannot say at this time whether you will be selected as a volunteer, it is best to enter the random drawing to buy tickets.
How can I volunteer?
The number of volunteers needed and jobs they will do has not yet been defined, and many people have already volunteered to help. If you would like to volunteer to help as a parking lot attendant, usher inside the arena, or other duty yet to be determined, please contact thevisit@wcsu.edu. Volunteers selected to work one or both days of the event will be required to attend a training session in Danbury, Conn., approximately six weeks prior to the event.
Have more questions?
If you don't see the answer to your question above, please send an email to thevisit@wcsu.edu.