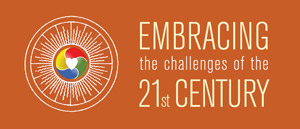 "Love and compassion are necessities, not luxuries. Without them, humanity cannot survive."
― Dalai Lama XIV
Tickets
The deadline for ticket requests and participation in the lottery has passed.   Congratulations to all who purchased tickets and thank you to all who participated.
The name on the ticket does not have to match the name of the person presenting the ticket. The name on the ticket is the name of the individual who purchased the ticket. All ticket holders must present a valid photo I.D. in order to pass through the security checkpoint.
His Holiness the Dalai Lama will come to Western Connecticut State University in October 2012 for two public talks, October 18 & 19, 2012.
Thursday, October 18, 2012, 1:30 p.m.
Public Talk – "The Art of Compassion"
Friday, October 19, 2012, 10:00 a.m.
Public Talk – "Advice for Daily Life"
The talks will be in the Feldman Arena of the O'Neill Center on the WCSU Westside campus, 43 Lake Ave. Extension in Danbury.
There are 3,500 seats in the facility.
To ensure a fair distribution of tickets, tickets were sold by random draw .There will be NO online ticket sales for this event. For more information, please go to wcsu.edu/tickets.
A limited number of Last Minute Seats will go on sale Monday, October 1, 2012 between 9am and 6pm or until they are sold out.
Tickets will ONLY be available from the Westside Campus Center Box Office.

ORDAINED SANGHA REGISTRATION:
If you are an ordained member of the Sangha (an ordained or novice Buddhist monk or nun) you may register for this event. There are a limited number of seats available. Please complete and submit the Sangha-only registration form as early as possible to ensure your request can be accommodated.
WHEELCHAIR-ACCESSIBLE SEATING:
There is seating on the arena floor that is easily accessible to individuals in wheelchairs or motorized scooters. Please note that attendants of people in wheelchairs must have their own tickets.
VISION- AND HEARING-IMPAIRED GUEST ACCOMMODATIONS:
The arena will contain two jumbo-tron screens to enable guests with low vision to see His Holiness the 14th Dalai Lama from their seats.
Closed-captioning will appear on the jumbo-tron screens for our hearing-impaired guests.