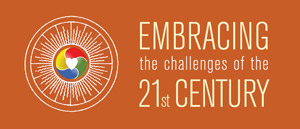 "Love and compassion are necessities, not luxuries. Without them, humanity cannot survive."
― Dalai Lama XIV
Rules and Security Information
Security screening will be required at all entry points for both events.
Storage areas will not be provided.
Attendees may be photographed or recorded during the program.
No outside food or beverage will be allowed.
Expect traffic and parking delays. Please arrive early. Doors will open two hours prior to each event.
All guests must present the following items at the security check-point:
A WCSU I.D., driver's license or other government-issued photo identification
Your printed ticket(s). No electronic tickets will be accepted.
The following items will not be allowed into the O'Neill Center:
Aerosol sprays, mace or pepper spray
Ammunition (either real or simulated), firearms or weapons of any kind, pocket or hand tools (such as a Leatherman)
Animals (other than guide/service dogs)
Backpacks, bags larger than 9" x 11", large purses, packages or suitcases
Bottles/cans, coolers, thermal or glass containers
Food or beverages
Gifts for the Dalai Lama, including flowers
Posters, signs and placards (including support structures)
Recording devices of any kind
Strollers
Umbrellas
Any other items at the discretion of the security screeners that may pose a potential safety hazard.
Cell phones are permitted, but must be turned off during the program. Attendees are not allowed to record the Dalai Lama's remarks on Oct. 18 or 19, and may be escorted from the O'Neill Center Arena if not in compliance with posted security guidelines.
One clear plastic bottle of water per guest is permitted. Please help our campus recycling efforts by using the appropriate trash containers.