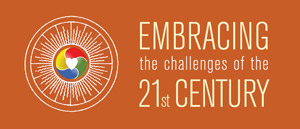 "Love and compassion are necessities, not luxuries. Without them, humanity cannot survive."
― Dalai Lama XIV
Parking and Travel
THE VENUE:
The events on October 18 & 19, 2012, will be at the Feldman Arena in the William A. O'Neill Athletic and Convocation Center on the Westside campus of Western Connecticut State University located at 43 Lake Ave. Extension, Danbury, CT 06811.
PARKING:
All parking for the events will be off-site. Free shuttle bus service to the venue will begin three hours prior to the public lecture start time. The shuttles will run every 10 minutes. You will be asked to show your ticket before boarding the shuttle bus. There will be volunteers at the parking site to direct and assist you. Hang tags and maps to the shuttle parking lots were mailed with the tickets. If you have questions, please email thevisit@wcsu.edu.
Guests who require handicapped parking should complete the handicap parking application form.
Directions to the downtown parking lot (Yellow Hang Tag)
Directions to the Westside parking lot (Blue Hang Tag)
The information below is provided to assist visitors. We make no claims about the accuracy of the information and we do not make endorsements of any hotels, restaurants or modes of transportation. All visitors are urged to do their own research to find lodging and transportation that best suits them. 
PUBLIC TRANSPORTATION:
The HART bus may be useful to those who wish to use public transportation to get to the venue.
MetroNorth train service is also available. The closest station is located at 1 Patriot Drive in Danbury.
AIRPORTS (with distances to Western Connecticut State University):
HOTELS:
To find a list of hotels near the venue, open up your favorite search engine such as Google and type in "hotels near 43 Lake Avenue Extension in Danbury" to perform a search. You may also use sites such as Expedia.com, Hotels.com, Travelocity.com, etc., to find hotels that match your needs. Sites such as TripAdvisor.com provide reviews from users.